No-Cook Meals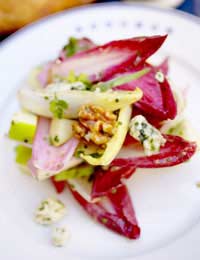 If you have a phobia of cooking and haven't a clue how to even turn the oven on let alone where to start with regards to cooking a meal, then this is the article for you. It is entirely possible to eat well without going near the controls of the microwave, hob or oven. Although you might get a little tired of cold food, it will certainly see you through those first few days (or weeks!) of college, as you struggle to become better acquainted with domestic chores and looking after yourself.
There are so many different products and ingredients available in the supermarket now that it's possible to eat plenty of different varieties of fruit and vegetables without having to cook them. Although it's obviously advisable to cook your own fresh vegetables as a general rule, there's no harm in having a few emergency cans stashed away in the cupboard for when you really don't fancy switching on the oven. You can buy everything from cooked new potatoes to beans and carrots, so there's no excuse for not eating well just because you can't cook!
Salads
A salad doesn't just have to consist of a limp lettuce leaf and slice of tomato on the side of a plate. Salads can be complete meals in themselves and they're a quick no-cook option for any time of the year. Here are some delicious ideas that won't require you to be anywhere near the oven:
Cooked chicken strips, shredded romaine hearts, chopped plum tomatoes and croutons.
Canned tuna, butterbeans and sliced radishes.
Feta cheese, black olives, cucumber, lettuce and freshly chopped mint.
Canned sweetcorn, chickpeas, chopped parsley and mint.
Baby spinach leaves, watercress, chopped walnuts and crumbled blue cheese.
Halved baby beetroots, artichoke hearts, avocado and lamb's lettuce.
Couscous
This does actually require heating up but you only need the skills to boil a kettle and you won't need to go near the oven. Couscous is a very useful grain to have in your cupboard as it's filling, nutritious and so easy to prepare. All you need to do is:
Measure the required amount into a large bowl.
Add a knob of butter or a teaspoon of olive oil and then just cover the couscous with boiling water from the kettle.
Give it a quick stir through with a fork.
Cover with a plate so the steam doesn't escape and leave for about 15 minutes.
Meanwhile, you can prepare the other ingredients. You can add pretty much whatever you like to turn it into a meal but some good accompaniments are: sun-dried tomatoes; olives; feta cheese; cashew nuts; cucumber; and spring onions. Just chop the ingredients and stir them into the couscous, once it's ready.
Clever No-Cook Combinations
It's easy to combine ready-cooked ingredients with salads or other accompaniments to make delicious plates of cold food.
Salmon and Vegetables
Lay slices of smoked salmon on soda bread or sliced granary bread. Squeeze over a little lemon juice and season with freshly ground black pepper. Serve with some homemade potato salad or canned French beans.
Lentils with Chicken
Canned, cooked lentils make a very filling meal. They work well with chicken so buy some pre-cooked roast chicken portions and serve the lentils on the side. Try adding some chopped red pepper and freshly chopped herbs for extra flavour.
Tuna Nicoise
Make your own no-cook nicoise by combining a drained can of tuna chunks, some cooked, canned French beans, some cooked, canned new potatoes and freshly chopped herbs in a large bowl.
Once you get the hang of it, it's easy to create delicious, nutritious no-cook meals - and an amazing variety of dishes at that. So, if the oven suddenly stops working, or you just don't fancy cooking, there are plenty of alternatives.
You might also like...